Zonta Club of St. Catharines
Empowering women through service and advocacy in our community and globally
Zonta International is a worldwide service organization of executives and professionals working together since 1919 to advance the status of women worldwide through service and advocacy.   Zonta International is comprised of over 30,000 members and 1200 clubs worldwide that are organized into 32 districts.
The Zonta Club of St. Catharines was established in 1929 and is in District 4 Area 3. Members actively support organizations and individuals that assist women and children locally and abroad. Our club makes a difference by addressing various women's issues including health, education, poverty, employment, security and much more.  Our club meets the third Monday of every month from September to June at the St Catharines Club at 77 Ontario Street, St. Catharines.
A portion of our service funds are sent to Zonta International to support programs at the global level that help improve living conditions for women.
I've learned that you shouldn't go through life with a catcher's mitt on both hands; you need to be able to throw something back.
Maya Angelou (author, poet, activist and Honorary Zontian)
Scholarships & Awards
We sponsor the Young Women in Public Affairs Award to high school girls, and the Jane M. Klausman Scholarship for Women in Business to undergraduate and post graduate female students.
Equality
Gender equality is a basic human right and its achievement has immense socioeconomic implications. Yet, gender inequalities are deeply rooted in every society.
Global Impact
Zonta Says No:
"Through the Zonta Says NO to Violence Against Women campaign, Zonta clubs around the world are uniting to raise their voices to bring awareness to this issue and advocate on behalf of gender-based violence survivors." Sharon Langenbeck, Zonta International President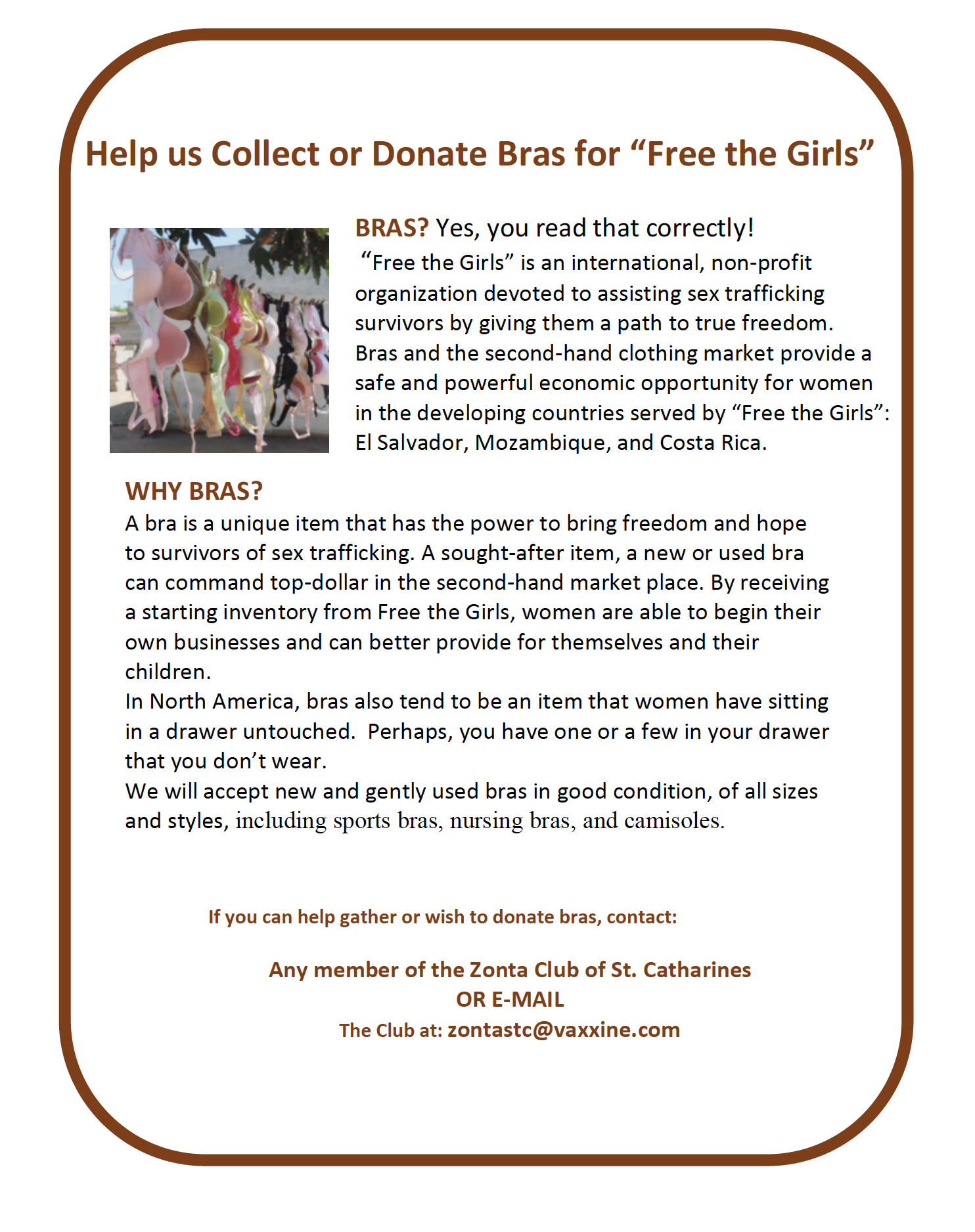 Jane M. KLlausman Women in Business Scholarship
Women have made great strides in the pursuit of education, careers and leadership roles they were once denied. However, they still comprise a minority of leaders in the business world.
Because Zonta International believes in gender equality, the Jane M. Klausman (JMK) Women in Business Scholarship program helps women pursue undergraduate and master's degrees in business management and overcome gender barriers from the classroom to the boardroom
The program operates at the Zonta club, district/region and international levels. Zonta annually awards up to 32 scholarships of US$2,000 each at the district/region level and six international scholarships in the amount of US$8,000 each.
Zontians believe in making the world a better place by empowering women. We envision a world in which women's rights are recognized as human rights, and every woman is able to achieve her full potential.  We focus on advocating for gender equality, ending gender-based violence,  ending child marriage, and expanding access to education. To achieve these aims on both a global and local level is the mission of the Zonta Club of St. Catharines, and we support the efforts of both Zonta International and organizations in the Niagara Region working towards these ends.
We work towards achieving our aims by fundraising for non-profit agencies working hard in our community to assist vulnerable women and children. We publicize our Zonta Says No Campaign to eradicate violence against women and promote greater understanding of the need to reduce violence against women in our own community. We sponsor educational awards to assist young women with the expenses of post-secondary education.  Working alone and in partnership with other Zonta clubs in our area, we provide supplies to local shelters, and women in other countries, particularly those giving birth in exigent circumstances.
A Message From Our President
Hello. My name is Stacey Komenda and I am the President of the Zonta Club of St. Catharines.
Our club was chartered in 1929. This year we are celebrating of advancing the status of women in our community and around the world. As a member of Zonta International we contribute to improving the lives of women and children around the globe. At home we raise funds for various causes that aim to help and improve the lives of women and children in crisis. Besides fundraising we participate in several service projects such as birthing kits, which we do with the Zonta Club of Niagara Falls.
Fellowship and fun along with our commitment to Advancing the Status of Women make us an ideal choice if you are looking to join a club such as ours. Look at our web site and if you are interested contact us and come to a meeting.